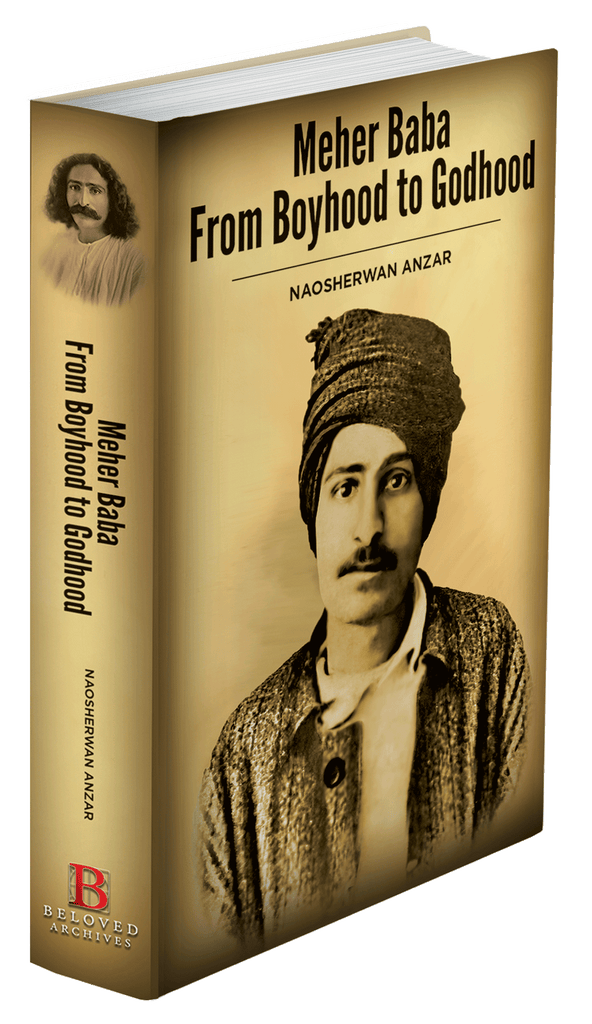 Beloved Archives,Inc
MEHER BABA:FROM BOYHOOD TO GODHOOD
---
Meher Baba: From Boyhood to Godhood is a roadmap for seekers on the spiritual path. It is a handbook for those who love and are devoted to Avatar Meher Baba today, and for those who will come to love and devote themselves to the Avatar of the Age in time to come. It describes in intimate detail the evolution of Merwan from the son of an itinerant mystic, who traveled from Persia to India, to being recognized by thousands of people
around the world as God in human form.

Naosherwan Anzar, the author of Meher Baba's biography The Beloved,
journeyed to Iran in 1976 to follow in Sheriar Irani's footsteps, record tales
of genocide against the Zoroastrians that led Merwan Irani's family to migrate to India.
---
Share this Product